There is a need to become more drastic in putting on eye make-up during this season. It's time to focus on curling bottom eyelashes to the utmost rather than top eyelashes. Under lashes become much longer and more drastic shown in foreign brands' runways including Chanel and Isabel Marant as well as celebrities' pictorials and backstage of the 17 F/W Hera Seoul Fashion Week. 
'Under Eyelash' make-up makes your face look shorter and five-year younger than your real age as well as makes your eyes deeper and clearer. Let's check great tips by each stage that you can try in reality.  
# STEP 1.
Only Under Lashes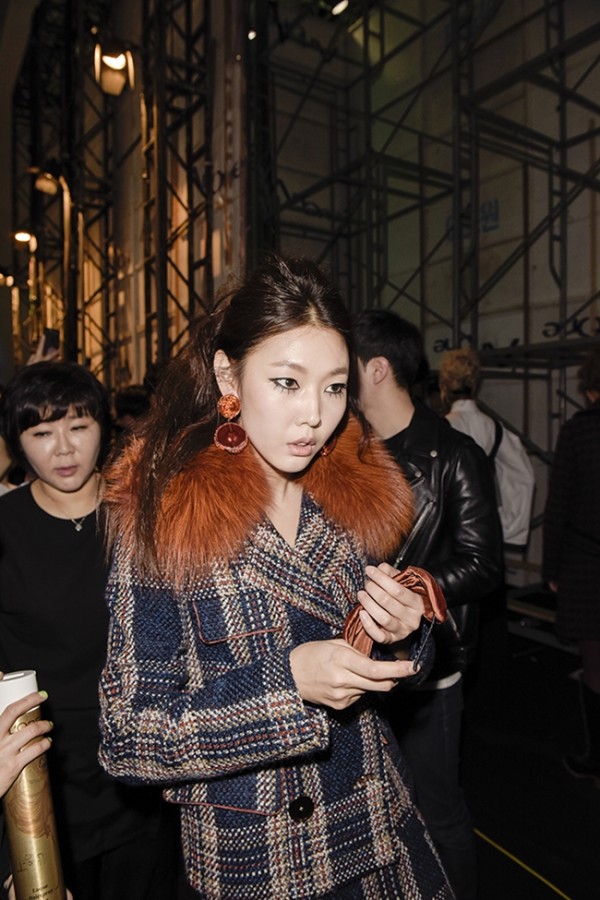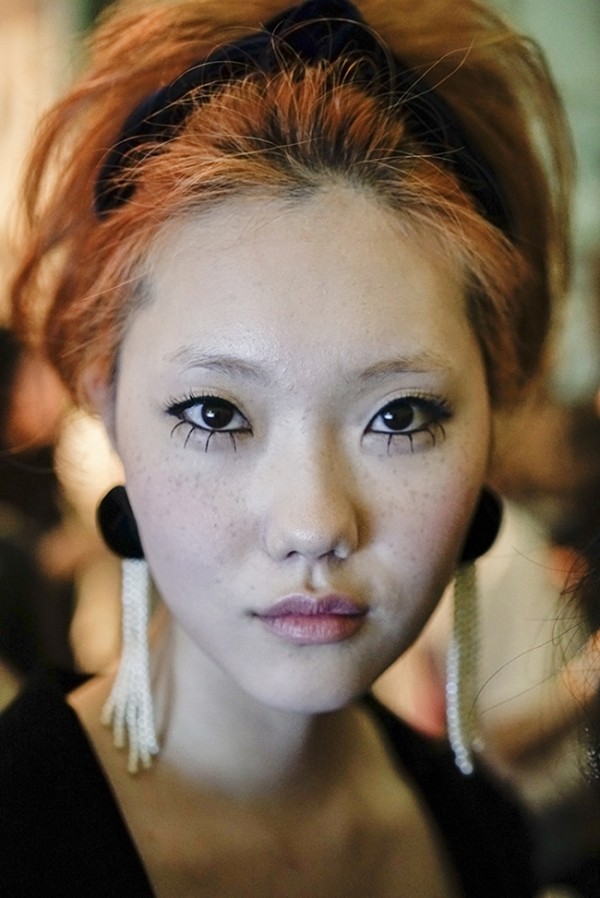 This is eye make-up of Han Hye-jin and models met in 'Miss Gee Collection.' This make-up only highlighted their bottom eyelashes. The models didn't use eyebrow pencil, eye shadow, lipstick, and any other cosmetic items and just completed the under lash make-up by curling the lashes and putting on mascara in order to make the lashes look like twigs. 
If you cut false eyelashes from remnants into four pieces and wear one of them in lower lash lines in the middle of pupils of your eyes, two of them in the inner and outer parts of the pupils, and the last one at the end of the pupils, you can make your pupils look like a doll in a moment. Also, if you draw a thin eye line in upper lash line and the tip of lower lash line by using ink-typed eyeliner, you can have much clearer and more powerful eyes. 
# STEP 2.

 
Heavy eyelashes & Rough Style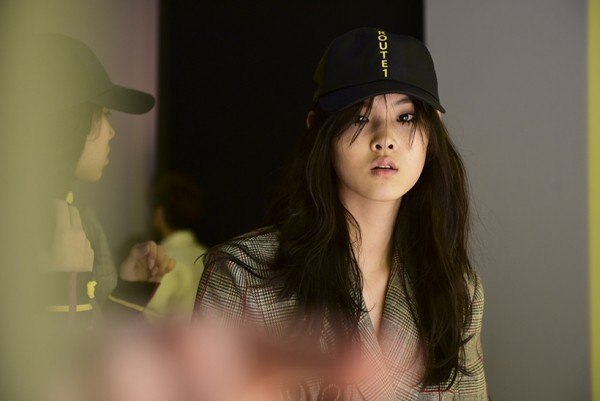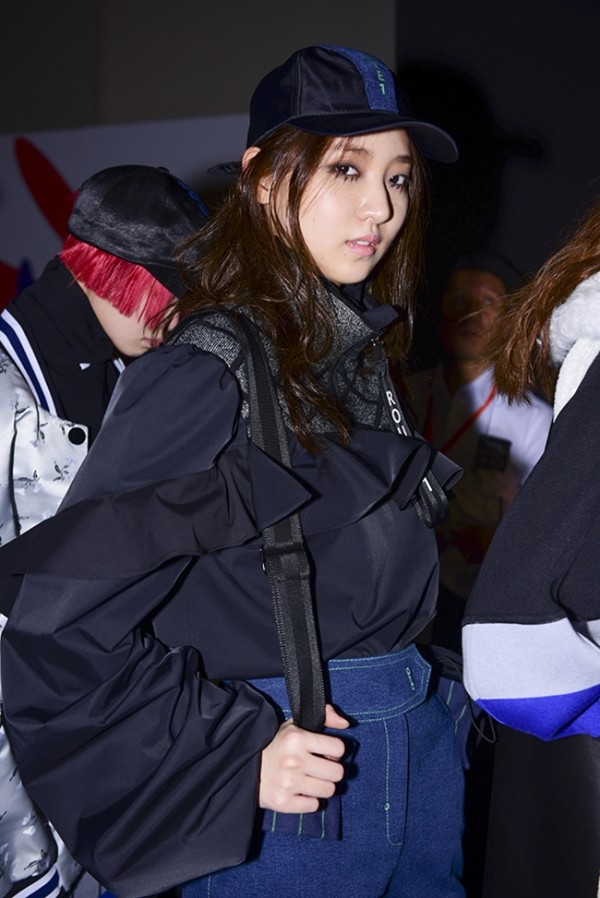 Models appeared on backstage of RUBINA Collection made their eyelashes much bushier than models on Miss Gee Collection. They showed much bigger and clearer eyes by very thickly putting mascara on upper and lower lashes. Also, they highlighted the texture of eyebrows strand by strand and made the eyebrows bushy. 
This make-up looks natural on quite rough and incomplete fashion style instead of perfectly neat style. You should naturally curl your hair and shake it out loose and highlight the texture of your eyebrows and thickly apply mascara into your upper and lower eyelashes several times again. Uneven and arbitrary-length eyelashes look livelier than lengthening eye lashes. Also, you can quite freely apply mascara depending on your own fashion style because using a mascara brush horizontally can make your eyelashes glamorous or using it vertically can make your eyelashes curly and longer. 

# STEP 3. 
Under Lashes Full Make-up
Sohee showed full make-up highlighting her under eyelashes. This is a captivating femme fatale style based on black eye and red lip make-up. It is conventional under lash smoky eye make-up done by using false eyelashes and eye shadow. 
For deep smoky eye make-up, it is the best way not to smudge eye make-up anymore and last it cleanly. You need to apply dark gray eye shadow around upper and lower lash lines as you smudge it and put mascara including fiber on lower lashes as you sweep your lashes. In particular, if you a little bit thickly put it around roots of the eyelashes, the mascara will be smudged under the bottom of your eyes. If you don't want it to be smudged, you should gently apply pressed powder into the end of your eyelashes and fix your lashes with transparent mascara. 
# STEP 4. 
Special Under Lashes Styling
[
KOWAVE Ra Ru-bi / Pictures = Seoul Fashion Week, MISS GEE Collection, RUBINA, BEAUTY+, Cosmopolitan, Singles, Aritaum
]
ⓒ KOWAVE, all rights reserved. 
[이 게시물은 최고관리자님에 의해 2017-10-13 10:23:25 beauty에서 복사 됨]