Check your wardrobe right now, 'Big Check' Pattern Item ① - Jacket
Clothes
0 36
2017.09.06 14:11
In autumn when a cool wind blows, it is time to take out one of check-patterned items made of thick fabric or you cherish in your wardrobe. Small and minute-sized check patterns were trendy last autumn, but larger check-patterned items will be so eye-catching this year. Let's do 'double-check' classic check-patterned jacket styling and more drastic and gorgeous check fashion items of this autumn. 
# LOOK 1.

 
CLASSIC
Check Jacket X Boot-cut Denim 
#OverSizedJacket #CheckJacketLook #BootCutDenim # ATHEVANESSABRUNO
#HarpersBazaarKoreaInstagram @harpersbazaarkorea
# LOOK 2.

 
CHIC
Check Suit X V-neck T-shirts
#CheckSuit #WindowCheck #BlackTShirts #FemaleSuitStyle
> EDITOR'S PICK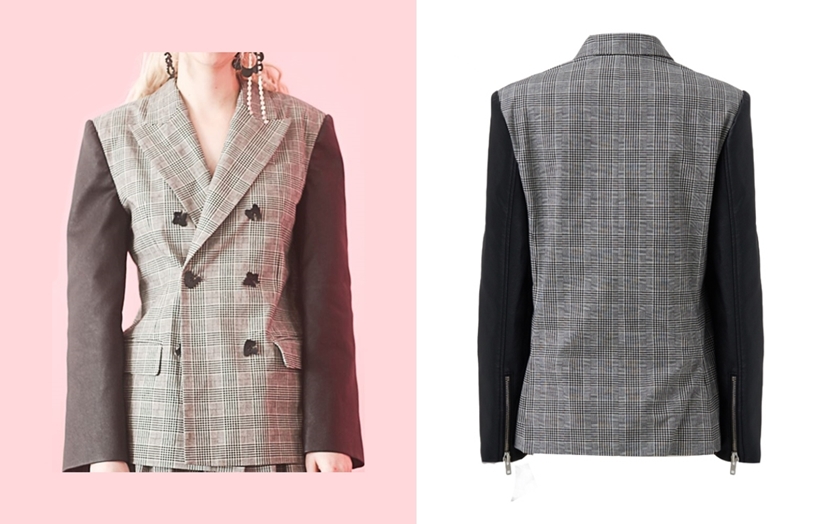 If you want to have a different-styled check jacket from others, this jacket is highly recommended. Its sleeves made of different color and fabric, a zipper in the rear of the sleeves that reminds us of a biker jacket, unbalanced buttons, and light pink glen check patterns look so unique. 
ㆍFleamadonna 'Glen Check Jacket' / 327,600KRW
[KOWAE 
Ra Ru-bi / Pictures = Harpers Bazaar Korea, Instagram of Sunmi and a.t.corner, Fleamadonna
]
ⓒ KOWAVE, All rights reserved.   
#CheckPattern #AutumnTrend #BigCheck #WindowCheck #GlenCheck #CheckJacket #Fleamadonna #JungYuMi #Sunmi #JungYuMi #KimNaYoung