Between summer and fall, it's too bad to just fall asleep this night. You don't have time to just take a selfie and do nothing because your look so pretty. There are a lot of enjoyable places for this long night such as a concert and party. Instead of a tight dress, women of this night are wearing more casual clothes and heading to the street as if they yelled out for the liberation of night. I've captured glam women in the streets who wear chic 'cropped tops' and enjoy their time Friday night.  
# LOOK 1. 
Woman in PARIS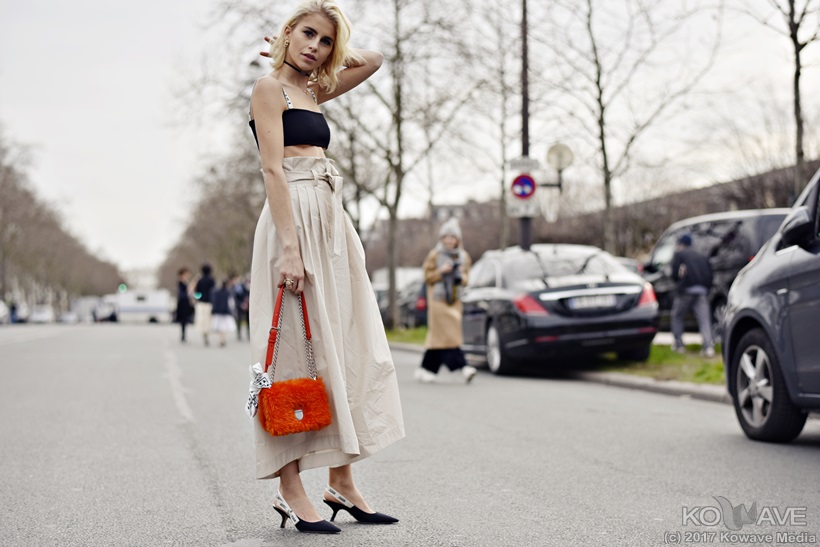 P(lace) – Streets of Downtown    
O(ccasion) – On her way to go to a dinner party with her friends 
"Free from myself Friday night" 
When the sun goes down Friday when she wraps up the hard weekdays, a Parisian heads to the roadway to go to a dinner party with her friends. Does she take off her office shirts? This glam woman wearing 'a cropped bustier top' of Christian Dior that is a symbol of gorgeousness marks a beginning of this night. 
#GlobalStreetFashion #ParisStreetFashion #Paris
#CroppedBustier #FeminineCroppedTop #ChristianDior
#GlamWomenLook #DinnerPartyNightLook
# LOOK 2.
STREET FASHION
P(lace) – 
In front of a club in Hongdae    
O(ccasion) – 
Only Dance! Dance! Dance 
"I am the heroine of this night!"
For a club, a real dancer wears very comfortable pants and sneakers. Compared to other clubbers who wear fancy clothes with a lot of details, true dancers wear rough clothes to be influenced by their own excitement and go to a club like Miss Ko Young-hyun. She is a chic office worker in the daytime, but she becomes a clubber who dominates the club stage at night. She enters into a club by taking off a top part of an urban-fit jumpsuit and tying it at her waist!

#StreetFashion #ClubStreetFashion #Hiphoper
#CroppedTShirts #JumpSuit #TyingTheWaistofTrousers #Bandana
#SwagWomenLook #ClubStreetLook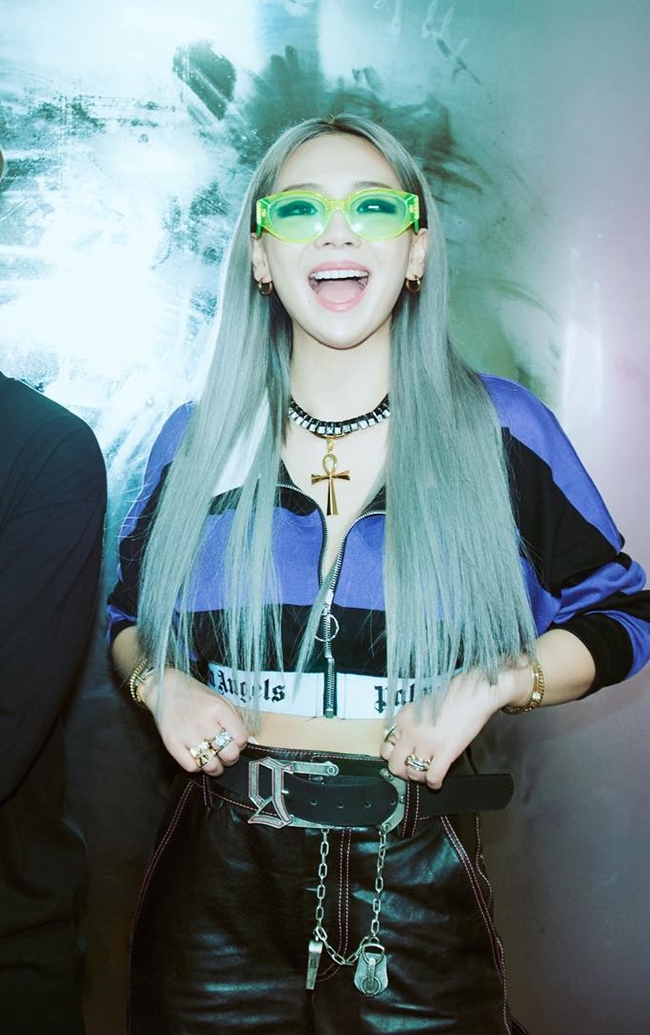 O(ccasion) – After the performance is over, 
#CelebrityStyling #CL @chaelincl
#CroppedJersey #HighWaistPants #GreenTintedSunglasses @MatchlessCharisma
#CelebrityNightLook #ConcertLook #GlamHipHopLook
#CelebrityStreetFashion #Irene #Model @ireneisgood
#BlackBustierTop #TweedJacket #Chanel #DenimJeans
#ModelPartyLook #NightPartyLook #FeminineLook
[KOWAVE 
Kang Tae-hee hee0123@kowave.kr / Pictures =  KOWAVE DIGITAL MIDEA TEAM, Lee Jae-sung photographer, Jo Sung-joon photographer, Instagram of CL and Irene, Rocket X Lunch]
ⓒ KOWAVE, All rights reserved.