[STREET FASHION]

"GALAXY on My Ears.' Bling Bling 'Moon & Star Earrings' - ACCESSORY

Accessory

0 36

2017.09.08 17:07

"Starlight is falling down.

Sha Lalalala Sha Lalalala

Sha Lalalala Sha Lalalala

(Song – Bye Bye Sea 'Starlight is falling down')




Women's brilliant faces shine the dark night. Our eyes don't focus on eyes, noses, and lips. The focus is on galaxy earrings with the space falling down. A moonlight and starlight galaxy is falling down. 







 

# LOOK 1. 

 

STREET FASHION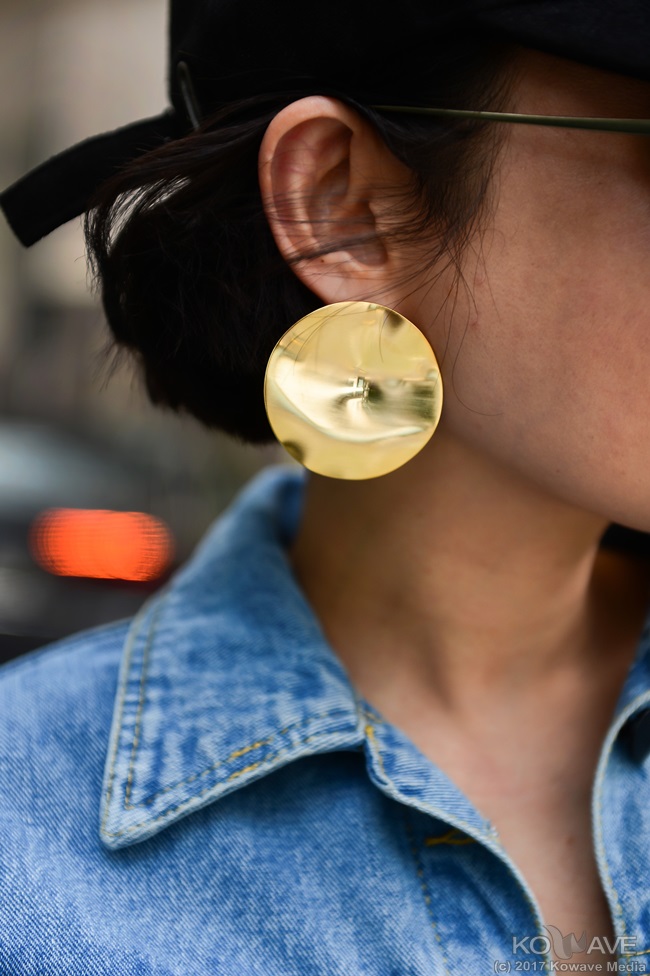 "When the full moon rises, please come to see me."
One main item is enough. These earrings have a full moon shape full of lights that never fall down forever. 
#StreetFashion #EarringStreetFashion
#FullMoonEarrings #BoldEarrings
#VintageMoodLook
# LOOK 2.
WOMAN in PARIS 
Isn't it so feminine we ever saw? This is strong gold new moon earrings that look like women's clean nails or eyebrows. 
#GlobalStreetFashion #ParisStreetFashion #Paris
#NewMoonEarrings #HoopEarrings
#FeminineMoodLook #EarringPointLook
[KOWAVE 
Kang Tae-hee hee0123@kowave.kr / Pictures = KOWAVE DIGITAL MIDEA TEAM, Lee Jae-sung photographer, Jo Sung-joon photographer, Swarovski, Vintage Hollywood]
ⓒ KOWAVE, All rights reserved.   
#GlobalStreetFashion #ParisStreetFashion #ParisWomen'sFashionWeek #StreetFashion #NightStreetFashion #GalaxyPandentEarrings #MoonEarrings #StarEarrings #GlamNightAccessory #ParkShinHye #VintageHollywood