Fabulous Check Check (##)! 'Big Check' Patterned Item ② - Inner Wear
Clothes
0 32
2017.09.11 12:34
Do you feel stuffy when you hear of similar 'check patterns' every F/W season? Then, now, let's get out of check-patterned shirts and enjoy a little bit differently-designed check patterns this autumn with transformable 'check-point look' as a robe, one-piece dress, or skirt. Simply, you can perfectly make better use of these items as much as you don't feel boring even though you wear them every day. 
# LOOK 1.

 
LOVELY
ROBE A To Z 
#CheckSlitBootCutPants #WindowpaneCheck #WideCuffsShirts #MiddleBoots
> EDITOR'S PICK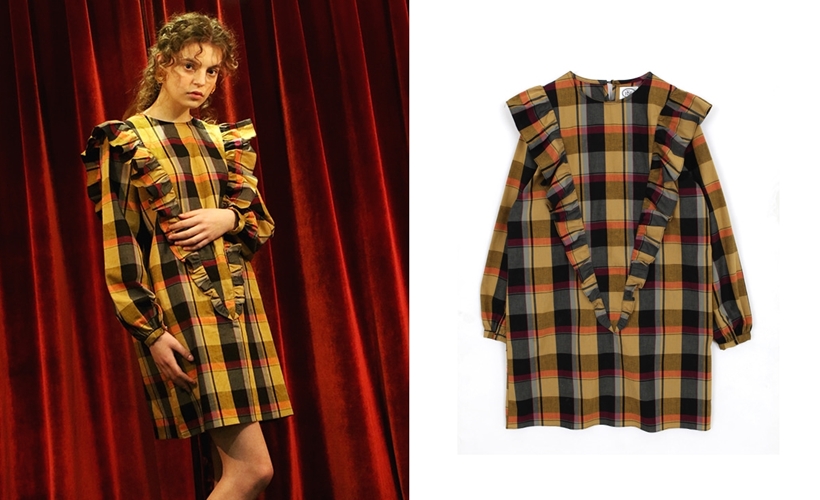 This is an autumn-tone romantic one-piece dress that looks so fresh and catches people's eyes by itself. This madras check-patterned one-piece dress is suitably mixed with tone-downed yellow, black, and burgundy color. Thus, you can complete many different types of check pattern fashion look every time depending on Mary Jane shoes, sneakers, boots, and other types of shoes. If you are looking for a fascinating one-piece dress this season, you need to check! 
ㆍVert Berry 'Shirring Point Easy Dress' / 159,000 KRW 
[KOWAVE 
Ra Ru-bi / Pictures = Instagram of Kim Hee-sun, Ivy, Han Hye-jin, and Kim Jin-kyung, Marie Claire, and Vert Berry
]
ⓒ KOWAVE, All rights reserved.   
#CheckPattern #AutumnTrend #BigCheck #CheckOnePieceDress #CheckLongShirts #CheckOverallOnePieceDress #CheckRobeLongSkirt #CheckPatternedPants #KimHeeSun #Ivy #HanHyeJin #KimJinKyung #VertBerry