Since the apparition of the 'Normcore' Style last year, the oversize look gained more and more attention. The Shoulder line kind of disappeared and the silhouette look stylish, even though it looks bigger. In opposition with last year, when the mustang or coats were the most popular items; starting this season, Knit, Cardigans or even Paddings have been included in this winter look. This winter, let's try to exaggerate and show how much we can look stylish with Oversize look 
# LOOK 1.
 Funky and Cute Knit Dress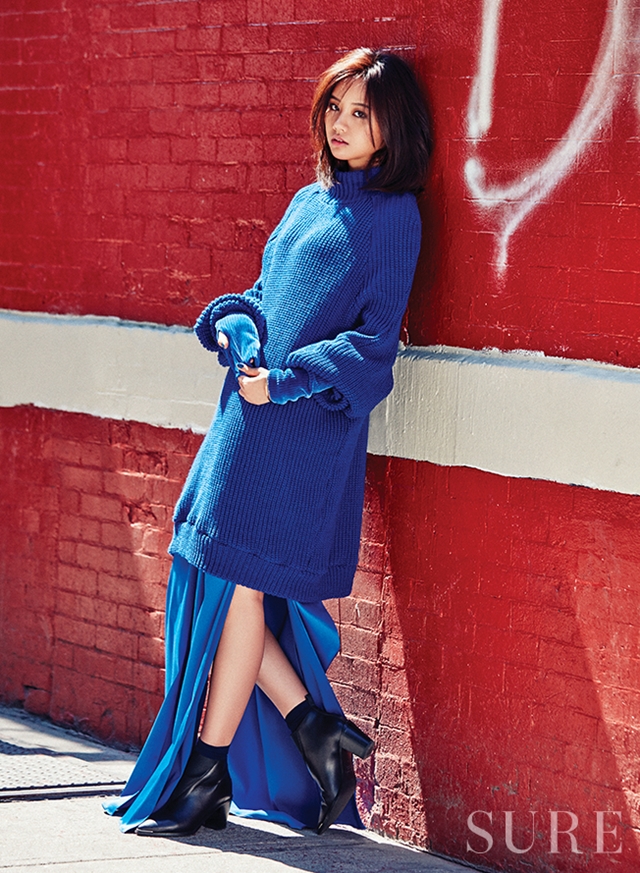 #Hyeri #GirlsDayHyeri #Sure 
#KnitDress #OverfitKnitDress #OversizeKnit #ALineDress 
#SilkDressMatch #AnkleBoots #ShowTheLegs #LooksTaller 
#Heize #UnprettyRapstar #TheStar 
#UMBRO #SportyLook #HeavyDown #OverFitHeavyDown #OverSizePadding 
#Sneakers #ConvenientAndStylish 
#KimHyoJin #ActressKimHyoJin #SinglesWedding 
#OversizeCoat #OverFitCoat #WidePants #ModernLook 
#WaistLineDisappeared #LooksLikeKoreanTraditionalClothes 
#ParkSooJin #ActressParkSooJin #ParkSooJinInstagram 
#OverfitBikerJacket #OversizeLeatherJacket #SilkAndLeather #MixAndMatch 
#BlackAndWhiteLook #FormalLook #SimpleLook
[KOWAVE KANG TAE HEE hee0123@kowave.kr, Source Research Mathieu mathieu@kowvae.kr / Photo= Sure, The Star, Singles, Elle, Park Soo Jin Instagram]
ⓒ KOWAVE, All Rights Reserved.